Download Security
From Whonix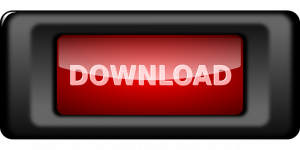 Whonix ™ comes with many security features [archive]. Whonix ™ is Kicksecure ™ security hardened by default and also provides extensive Documentation including a System Hardening Checklist. The more you know, the safer you can be.
Whonix ™ can be downloaded over TLS (formerly SSL) and/or an onion service. Note that the TLS certificate authority (CA) system is seriously flawed and poses the risk of security breaches, therefore it should be avoided if possible.
As documented on the Verify Whonix ™ Images page, OpenPGP verification is far safer and strongly recommended as an alternative to plain TLS.
The most secure method of obtaining Whonix ™ is to build it from source code. In this way, it is unnecessary to trust that developers have actually created binaries which match the source code. For utmost security, the source code can be reviewed beforehand.
For further information, see: Anonymity Operating System Comparison: Download Security.
Related:
---
---
---
Search engines: YaCy | Qwant | ecosia | MetaGer | peekier | Whonix ™ Wiki
---
Want to help create awesome, up-to-date screenshots for the Whonix ™ wiki? Help is most welcome!
This is a wiki. Want to improve this page? Help is welcome and volunteer contributions are happily considered! Read, understand and agree to Conditions for Contributions to Whonix ™, then Edit! Edits are held for moderation. Policy of Whonix Website and Whonix Chat and Policy On Nonfreedom Software applies.
Copyright (C) 2012 - 2021 ENCRYPTED SUPPORT LP. Whonix ™ is a trademark. Whonix ™ is a licensee [archive] of the Open Invention Network [archive]. Unless otherwise noted, the content of this page is copyrighted and licensed under the same Freedom Software license as Whonix ™ itself. (Why?)
The personal opinions of moderators or contributors to the Whonix ™ project do not represent the project as a whole.
Whonix ™ is a derivative of and not affiliated with Debian [archive]. Debian is a registered trademark [archive] owned by Software in the Public Interest, Inc [archive].
Whonix ™ is produced independently from the Tor® [archive] anonymity software and carries no guarantee from The Tor Project [archive] about quality, suitability or anything else.
By using our website, you acknowledge that you have read, understood and agreed to our Privacy Policy, Cookie Policy, Terms of Service, and E-Sign Consent. Whonix ™ is provided by ENCRYPTED SUPPORT LP. See Imprint, Contact.