Increase the Virtual Hard Disk
From Whonix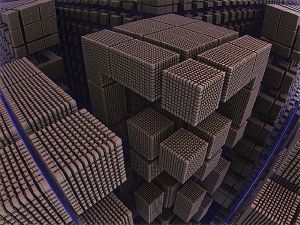 Qubes-Whonix ™
[
edit
]
Refer to the Resizing Disk Image [archive] Qubes OS user documentation.
Non-Qubes-Whonix
[
edit
]
1. Back-up your data.
Either move your important files via shared folders or make a full clone of your VM in each snapshot state in case something goes wrong.
2. On the host: Delete all existing snapshots.
3. On the host: Increase the disk size.
1G below needs to be replaced with the amount of memory you would like to add in gigabytes.
qemu-img resize vmdisk.img +1G
4. Boot up and check if it is still working.
5. Install GParted in Whonix-Workstation ™ and resize the filesystem to claim the newly added space.
sudo apt-get install gparted
VirtualBox
[
edit
]
In case more disk space is required for your virtual hard disk, the good news is that you are still a VirtualBox user. Whonix ™ is nothing special; it is just another VM image. Any suggestions you find for VirtualBox will similarly work for Whonix ™. Free Support Principle applies.
1. On the host: Make a clone of all states of your existing virtual machine in case something goes wrong.
2. On the host: Delete all existing VM snapshots.
3. On the host: Find the folder of your virtual hdd.
4. On the host: Grow the disk.
VBoxManage modifyhd "Whonix-Workstation-disk1.vdi" --resize 100000
5. Boot up and check if it is still working.
6. Up to this point only the physical size was increased, but the filesystem has not been changed. Shut down again.
7. Inside VM: You have to boot from a boot cd (Ubuntu Precise *DVD* did work) and use a tool like gparted to grow the filesystem.
Start a terminal.
8. Inside VM: Increase the filesystem. Apply and shut down.
The procedure is complete.
Footnotes
[
edit
]
---
---
---
Search engines: YaCy | Qwant | ecosia | MetaGer | peekier | Whonix ™ Wiki
---
This is a wiki. Want to improve this page? Help is welcome and volunteer contributions are happily considered! Read, understand and agree to Conditions for Contributions to Whonix ™, then Edit! Edits are held for moderation. Policy of Whonix Website and Whonix Chat and Policy On Nonfreedom Software applies.
Copyright (C) 2012 - 2021 ENCRYPTED SUPPORT LP. Whonix ™ is a trademark. Whonix ™ is a licensee [archive] of the Open Invention Network [archive]. Unless otherwise noted, the content of this page is copyrighted and licensed under the same Freedom Software license as Whonix ™ itself. (Why?)
The personal opinions of moderators or contributors to the Whonix ™ project do not represent the project as a whole.
Whonix ™ is a derivative of and not affiliated with Debian [archive]. Debian is a registered trademark [archive] owned by Software in the Public Interest, Inc [archive].
Whonix ™ is produced independently from the Tor® [archive] anonymity software and carries no guarantee from The Tor Project [archive] about quality, suitability or anything else.
By using our website, you acknowledge that you have read, understood and agreed to our Privacy Policy, Cookie Policy, Terms of Service, and E-Sign Consent. Whonix ™ is provided by ENCRYPTED SUPPORT LP. See Imprint, Contact.