Qubes-Whonix ™ Security
From Whonix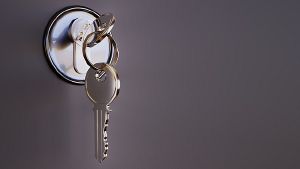 Introduction
[
edit
]
The following list of actionable items can help to improve security and anonymity on the Qubes platform, and by extension Qubes-Whonix ™ users. It is advised to regularly consult either the Google Qubes forums [archive] or preferably the JavaScript-free option The Mail Archive [archive].
Additional channels exist for the latest security news [archive] and advice [archive]. A Qubes forum [archive] has also been established for general discussion, user support and Qubes news. [1]
Security Domain
[
edit
]
GPG and Software Packages
[
edit
]
Always keep the system up-to-date in dom0 [archive], templates and standalones [archive].
Check gpg is enabled in config files [archive] (gpgcheck=1) if new Fedora repositories are installed.
New repositories should be considered less trusted -- it is safest to keep them separate from Templates that feed more sensitive VMs.
Safely import new signing keys by checking it is the same from multiple sources.
Preferably only install packages from trusted sources, for example pre-configured Fedora, Debian, Whonix ™ and Qubes sources.
Untrusted or unverifiable programs should be installed in Standalone VMs or less trusted, cloned templates.
Hardware / Hardware Settings
[
edit
]
ISO and Qubes Version
[
edit
]
Protecting User Data and Activities
[
edit
]
For critical user data, protect against unintentional leaks [archive] by setting an empty NetVM field (set to "none") for the corresponding qube.
Do not forget that any files or changes to an App Qube's /home, /usr/local and /rw/config directories will persist across reboots; any sensitive material should be stored safely in non-networked VMs.
Observe the security context [archive] of colored windows borders in Qubes before running applications or manipulating data.
If paying in cryptocurrencies:

Consider utilizing a "split" bitcoin wallet [archive] which creates an offline "cold storage" wallet and an online "watching only" wallet. A blanket recommendation is impossible regarding which wallet should be used; see Bitcoin, Bitcoin Core and Money for further information.
Consider using a hardware wallet which has better security than a software wallet.

Avoid dual / multi-boot configurations [archive] in Qubes. The other OS could modify the unprotected /boot partition or firmware to maliciously compromise Qubes and/or spy on user activities.
Be careful when running command line operations. Refer to a suitable resource first [archive], then proceed.
Use split-GPG [archive] for email to reduce the risk of key theft used for encryption / decryption and signing.
Do not allow Qubes-Whonix ™ or other VMs to completely "own" the full screen [archive]. [15]
Disable previews (thumbnails) when using a file manager like Nautilus, as this is a known attack vector.
If utilizing a SSD, consider setting up a periodic job in dom0 to trim the disk [archive] since this aids against local forensics. [16] [17]
Template and Other VMs
[
edit
]
Never run applications in Templates or dom0, except updating tools or editors for configuration purposes (running applications poses security risks).
Templates should never be directly connected to the Internet.
Do not configure either sys-whonix or anon-whonix as a Standalone VM [archive]. [18] [19]
Consider creating separate, specialized minimal Templates [archive] for distinct App Qube clearnet activities (like browsing) to reduce the attack surface. [20] [21]
Avoid configuring network traffic between two qubes [archive] for security reasons.
Consider leveraging the non-persistence of Qubes' templates to fend off malware [archive] by locking-down, quarantining and checking the contents of /rw private storage. [23] [24]

vm-boot-protect-root: suitable for service VMs like sys-usb and sys-net, as well as App Qubes such as untrusted, personal, banking, vault and so. [25]
vm-boot-protect: suitable for virtually any Debian or Fedora VM, such as Whonix ™ VMs, Standalone VMs and Disposable VMs.
Non-Linux VMs are currently unsupported for both modes.

Consider split dm-crypt [archive] to isolate device-mapper based secondary storage encryption (not the root filesystem) and LUKS header processing to Disposables.
Consider running sys-net, sys-firewall and sys-usb as Static Disposables [archive].
Consider setting dom0 and all Templates to update over Tor by configuring this option on Qubes' first boot. [26] [27]
Prevent qubes which normally connect to clearnet from downloading repository metadata; see footnotes. [28] [29]

Disable the "Check for qube updates by default" option in Qube Manager Global settings: Qube Manager → System → Global settings → Uncheck Check for qube updates by default; and
Disable the qubes-update-check service for relevant Templates: Qubes Manager → Right-click Template → Qubes settings → Services → Uncheck qubes-update-check. [30]
Footnotes
[
edit
]
---
---
---
Search engines: YaCy | Qwant | ecosia | MetaGer | peekier | Whonix ™ Wiki
---
Support:



Priority Support | Investors | Professional Support
Whonix ™ | © ENCRYPTED SUPPORT LP |

Freedom Software /

Open Source (Why?)
The personal opinions of moderators or contributors to the Whonix ™ project do not represent the project as a whole.