Qubes-Whonix ™ Security
From Whonix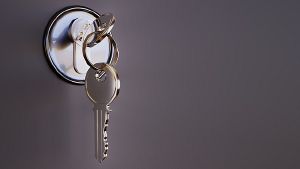 Introduction
[
edit
]
The following list of actionable items can help to improve security and anonymity on the Qubes platform, and by extension Qubes-Whonix ™ users. It is advised to regularly consult either the Google Qubes forums [archive] or preferably the JavaScript-free option The Mail Archive [archive].
Additional channels exist for the latest security news [archive] and advice [archive]. A Qubes discourse forum [archive] was also established in August 2020 for general discussion, user support and Qubes news. [1]
Security Domain
[
edit
]
GPG and Software Packages
[
edit
]
Hardware / Hardware Settings
[
edit
]
ISO and Qubes Version
[
edit
]
Protecting User Data and Activities
[
edit
]
For critical user data, protect against unintentional leaks [archive] by setting an empty NetVM field (set to "none") for the corresponding qube.
For sensitive activities, do not run trusted, high-value VMs in paralell with untrusted VMs. [8]
Observe the security context [archive] of colored windows borders in Qubes before running applications or manipulating data.
If paying in cryptocurrencies:
Avoid dual / multi-boot configurations [archive] in Qubes. The other OS could modify the unprotected /boot partition or firmware to maliciously compromise Qubes and/or spy on user activities.
Be careful when running command line operations. Refer to a suitable resource first [archive], then proceed.
Use split-GPG [archive] for email to reduce the risk of key theft used for encryption / decryption and signing.
Do not allow Qubes-Whonix ™ or other VMs to completely "own" the full screen [archive]. [9]
Disable previews (thumbnails) when using a file manager like Nautilus, as this is a known attack vector.
If utilizing a SSD, consider setting up a periodic job in dom0 to trim the disk [archive] since this aids against local forensics. [10] [11]
Template and Other VMs
[
edit
]
Never run applications in TemplateVMs or dom0, except updating tools or editors for configuration purposes (running applications poses security risks).
Consider creating separate, specialized minimal TemplateVMs [archive] for distinct AppVM clearnet activities (like browsing with Firefox) to reduce the attack surface.
Avoid configuring network traffic between two qubes [archive] for security reasons.
Consider leveraging the non-persistence of Qubes' templates to fend off malware [archive] by locking-down, quarantining and checking the contents of /rw private storage. [13] [14]

vm-boot-protect-root: suitable for service VMs like sys-usb and sys-net, as well as AppVMs such as untrusted, personal, banking, vault and so. [15]
vm-boot-protect: suitable for virtually any Debian or Fedora VM, such as Whonix ™ VMs, Standalone VMs and DispVMs.
Non-Linux VMs are currently unsupported for both modes.

Consider split dm-crypt [archive] to isolate device-mapper based secondary storage encryption (not the root filesystem) and LUKS header processing to DisposableVMs.
Consider running sys-net, sys-firewall and sys-usb as Static DisposableVMs [archive].
Consider setting dom0 and all TemplateVMs to update over Tor by configuring this option on Qubes' first boot. [16] [17]
Prevent qubes which normally connect to clearnet from downloading repository metadata; see footnotes. [18] [19]

Disable the "Check for qube updates by default" option in Qube Manager Global settings: Qube Manager → System → Global settings → Uncheck Check for qube updates by default; and
Disable the qubes-update-check service for relevant TemplateVMs: Qubes Manager → Right-click TemplateVM → Qubes settings → Services → Uncheck qubes-update-check. [20]
Footnotes
[
edit
]
---
---
---
Search engines: YaCy | Qwant | ecosia | MetaGer | peekier | Whonix ™ Wiki
---
We are looking for video makers to help create demonstration, promotional and conceptual videos or tutorials.
This is a wiki. Want to improve this page? Help is welcome and volunteer contributions are happily considered! Read, understand and agree to Conditions for Contributions to Whonix ™, then Edit! Edits are held for moderation. Policy of Whonix Website and Whonix Chat and Policy On Nonfreedom Software applies.
Copyright (C) 2012 - 2021 ENCRYPTED SUPPORT LP. Whonix ™ is a trademark. Whonix ™ is a licensee [archive] of the Open Invention Network [archive]. Unless otherwise noted, the content of this page is copyrighted and licensed under the same Freedom Software license as Whonix ™ itself. (Why?)
The personal opinions of moderators or contributors to the Whonix ™ project do not represent the project as a whole.
Whonix ™ is a derivative of and not affiliated with Debian [archive]. Debian is a registered trademark [archive] owned by Software in the Public Interest, Inc [archive].
Whonix ™ is produced independently from the Tor® [archive] anonymity software and carries no guarantee from The Tor Project [archive] about quality, suitability or anything else.
By using our website, you acknowledge that you have read, understood and agreed to our Privacy Policy, Cookie Policy, Terms of Service, and E-Sign Consent. Whonix ™ is provided by ENCRYPTED SUPPORT LP. See Imprint, Contact.