Sparse files
From Whonix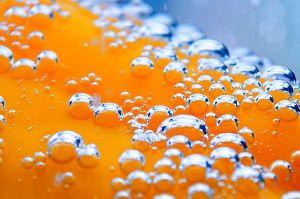 Introduction
[
edit
]
Wikipedia notes: [1]
In computer science, a sparse file is a type of computer file that attempts to use file system space more efficiently when the file itself is partially empty. This is achieved by writing brief information (metadata) representing the empty blocks to disk instead of the actual "empty" space which makes up the block, using less disk space. The full block size is written to disk as the actual size only when the block contains "real" (non-empty) data.

When reading sparse files, the file system transparently converts metadata representing empty blocks into "real" blocks filled with null bytes at runtime. The application is unaware of this conversion.
Check Real Size
[
edit
]
You must change directory into the correct folder first. For your home folder. Depending on which one you want to check.
Or.
cd /var/lib/libvirt/images/
Run.
du -h Whonix-Gateway-*.qcow2
Should show something like this.
2.5G Whonix-Gateway-*.qcow2
Check Apparent Size
[
edit
]
Run.
du -h --apparent-size Whonix-Gateway-*.qcow2
Should show something like this.
101G Whonix-Gateway-*.qcow2
Also See
[
edit
]
Maybe interesting:
Footnotes
[
edit
]
---
---
---
Search engines: YaCy | Qwant | ecosia | MetaGer | peekier | Whonix ™ Wiki
---
This is a wiki. Want to improve this page? Help is welcome and volunteer contributions are happily considered! Read, understand and agree to Conditions for Contributions to Whonix ™, then Edit! Edits are held for moderation. Policy of Whonix Website and Whonix Chat and Policy On Nonfreedom Software applies.
Copyright (C) 2012 - 2021 ENCRYPTED SUPPORT LP. Whonix ™ is a trademark. Whonix ™ is a licensee [archive] of the Open Invention Network [archive]. Unless otherwise noted, the content of this page is copyrighted and licensed under the same Freedom Software license as Whonix ™ itself. (Why?)
The personal opinions of moderators or contributors to the Whonix ™ project do not represent the project as a whole.
Whonix ™ is a derivative of and not affiliated with Debian [archive]. Debian is a registered trademark [archive] owned by Software in the Public Interest, Inc [archive].
Whonix ™ is produced independently from the Tor® [archive] anonymity software and carries no guarantee from The Tor Project [archive] about quality, suitability or anything else.
By using our website, you acknowledge that you have read, understood and agreed to our Privacy Policy, Cookie Policy, Terms of Service, and E-Sign Consent. Whonix ™ is provided by ENCRYPTED SUPPORT LP. See Imprint, Contact.