swap-file-creator
From Whonix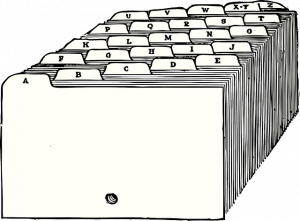 Introduction
[
edit
]
swap-file-creator adds an encrypted swap file to the system. On every boot, it creates a new encrypted swapfile with a random password.
This is useful for systems with low RAM such as those inside virtual machines. It has an ENOUGH_RAM setting which defaults to 1950 MB. If there is more than enough RAM, no swap file will be created.
An option also exists to shred the swapfile on shutdown. For further information, see: https://github.com/Whonix/swap-file-creator [archive]
Installation
[
edit
]
Install swap-file-creator.
1. Update the package lists.
2. Upgrade the system.
sudo apt-get dist-upgrade
3. Install the swap-file-creator package.
Using apt-get command line parameter --no-install-recommends is in most cases optional.
sudo apt-get install --no-install-recommends swap-file-creator
The procedure of installing swap-file-creator is complete.
Functionality Test
[
edit
]
To check it is working correctly, check the amount of free and used memory in the system.
Next, enable swapping and display the swap usage summary.
For troubleshooting purposes, Check Daemon Log and search for unit-name: swap-file-creator.
Live Mode
[
edit
]
swap-file-creator does not run if live mode is detected. [1]
Footnotes
[
edit
]
↑ Live mode is detected if file /proc/cmdline contains string boot=live.
---
---
---
Search engines: YaCy | Qwant | ecosia | MetaGer | peekier | Whonix ™ Wiki
---
Did you know that anyone can edit the Whonix ™ wiki to improve it?

Priority Support | Investors | Professional Support
Whonix ™ | © ENCRYPTED SUPPORT LP |

Freedom Software /

Open Source (Why?)
The personal opinions of moderators or contributors to the Whonix ™ project do not represent the project as a whole.