Testers Wanted!
From Whonix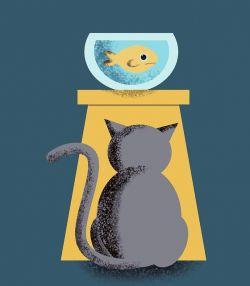 Introduction
[
edit
]
Whonix ™ needs more people to test new Whonix ™ security features.
Please contribute by becoming a tester. This is a volunteer task.
Whonix ™ is Freedom Software / Open Source. All existing [archive] and new security features and underlying concepts are available free of charge for any purpose, provided the respective license agreements are honored. Freedom Software [archive] licensed.

Testers only!
New Security Features Looking for Testers
[
edit
]
The following security features are currently available in Whonix ™ but are still disabled by default. After potential bugs are ironed out, these features are planned for enabling by default in a future Whonix ™ upgrade and release. The ordering below reflects developer views on their "production-ready" status -- from most to least ready.
Upgrade Package Repository Testing
[
edit
]
Whonix ™ requires a critical mass of users to properly test planned updates by enabling the stable-proposed-updates or testers repository. [1] Otherwise, bugs might go undiscovered and be inadvertently introduced into the stable repository.
To ensure a stable Whonix ™ system is available at all times, willing testers should:
Create new Whonix-Workstation ™ and Whonix-Gateway ™ TemplateVMs solely for testing.
Enable the stable-proposed-updates or testers repository via the Derivative Repository Tool.
Platform-specific advice:
Then perform normal user activities.
Please only report bugs after first searching relevant Whonix ™ forums and developer portals for the problem. (Please use Search Engines and see Documentation First)
Additional Testing
[
edit
]
The most active testers are recommended to:
Check forum tag testers-wanted, see: https://forums.whonix.org/tag/testers-wanted [archive]

If a Whonix ™ release is still tagged testers-wanted, first check if there is already a corresponding Whonix ™ stable release of that version. To find out, check Stay Tuned. If there is already a release of that version, then no extra testing is required anymore. That would mean that removal of the testers-wanted forum tag has been forgotten.
See Also
[
edit
]
Footnotes
[
edit
]
↑

The developers repository is only recommended for experts or those in touch with Whonix ™ developers.
---
---
---
Search engines: YaCy | Qwant | ecosia | MetaGer | peekier | Whonix ™ Wiki
---
Support:



Priority Support | Investors | Professional Support
Whonix ™ | © ENCRYPTED SUPPORT LP |

Freedom Software /

Open Source (Why?)
The personal opinions of moderators or contributors to the Whonix ™ project do not represent the project as a whole.