Host Firewall Basics
From Whonix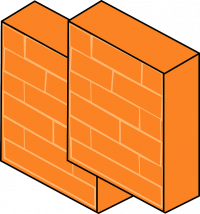 Introduction
[
edit
]
It is recommended to use a simple host firewall and deny any incoming connections on all ports. For a Linux host OS like Debian, Ubuntu and Arch Linux, gufw [archive] provides a simple graphical user interface for the Uncomplicated Firewall [archive] program. [1] It is easy to perform common tasks like blocking or allowing P2P, individual, or pre-configured ports.
How-to: Install and Configure a Firewall
[
edit
]
The following steps install gufw on a Debian host [archive].
1. Install gufw.
sudo apt-get update && sudo apt-get install gufw
2. Start gufw.
3. Press Unlock. Enter the password.
4. Press Enabled. [2]
5. Check the settings.
By default, the settings should be Incoming: Deny and Outgoing: Allow.
Although not recommended, it is possible to add special firewall rules, use pre-configured options for common programs and services, or set other advanced options in gufw by following this guide [archive].
For further information on firewalls, see here.
References
[
edit
]
---
---
---
Search engines: YaCy | Qwant | ecosia | MetaGer | peekier | Whonix ™ Wiki
---
Support:


Subscribe to Whonix ™ Newsletter.


Priority Support | Investors | Professional Support
Whonix ™ | © ENCRYPTED SUPPORT LP |

Freedom Software /

Open Source (Why?)
The personal opinions of moderators or contributors to the Whonix ™ project do not represent the project as a whole.