Free Support for Whonix™
Jump to navigation
Jump to search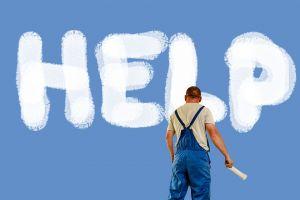 There are 3 support options available. You are on the "Free Support" page. Choose below ↓
Whonix has many users and a long tradition. Therefore many questions have already been asked and answered. There area a lot of free resources offered (see below) to solve your problems. If not consider Plus or Premium support.
Computer Security
[
edit
]
General Whonix
[
edit
]
General Linux
[
edit
]
For general questions about about Tor configuration, specs, and technical issues.
For general Tor questions not directly related (unspecific to Whonix) like "What are end-to-end correlation attacks?", use:
For Tor-on-host questions unrelated to Whonix such as "How do I configure bridges?", see:
e-mail: help@rt.torproject.org
For Whonix-specific Tor questions, see:
Qubes OS
[
edit
]
Additional Support Resources
[
edit
]
For additional support resources,[5] please press on Expand on the right.
VirtualBox
[
edit
]
For general questions on VirtualBox configuration, settings, and troubleshooting.
General questions on using KVM.
Support resources ranging from beginners questions to Debian development.
OpenVPN
[
edit
]
Any questions related to OpenVPN setup, configuration and technical issues.
Whonix Forums
[
edit
]
Other Resources
[
edit
]
Safety Advice
[
edit
]
What is said may reveal personal information such as:
Location / IP Address.
Personality.
Skills, Aims, Goals.
Personal Details.
...
To keep the IP address hidden, visit these websites anonymously over Tor, using either the Whonix-Workstation™ or Tor Browser

from The Tor Project. To delink questions from an existing email or OpenID, it is advisable to create a separate email address, OpenID, and user name/s just for this purpose.
Be careful with the advice received from public places. Always get a second opinion and do not run commands or perform steps which you do not understand. Never post any custom code or output that pertains to your system or onion service specifically.
General Advice
[
edit
]
It is highly recommended to read the following links:
Self Support First Policy
[
edit
]
The Whonix team is promoting the "Self Support First Policy". It is a policy, usually employed by small open source teams with limited resources. It means utilizing all of your options from public sources first, then search engines, already existing content and answers, then sources inside the forum

and only then consider reaching out in the forum and through direct support.
Details on Self Support First Policy
Visit Self Support First Policy for a full explanation of this policy. Selected Details:
Self support is often easier and more effective than suspected. It saves the user time and helps the developer team concentrate on improving the product
Please Use Search Engines And See Documentation First and read the FAQ. Most questions have already been answered.
Use the Whonix internal search engine and external search engines like DuckDuckGo and Startpage which the additional keyword "Whonix".
Search the Whonix User Forums and issue tracker for the problem.
If possible, search for a solution without the Whonix-specific part of the question, as it may have been answered in mainstream Linux fora.
Check if the problem can be replicated in vanilla operating system environments like Debian bookworm, Xfce.
See General Advice.
Footnotes
[
edit
]