Contributors and Authorship
From Whonix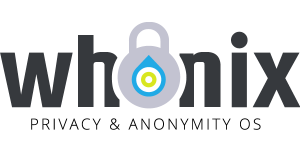 Current Contributors
[
edit
]
Table: Current Whonix ™ Contributors [1]
For the full list of Whonix ™ components and the respective contributor, see here. [6]
Past Contributors
[
edit
]
Whonix ™ would not exist in its current form without the significant efforts of numerous contributors from the community. Gratitude is expressed to all past contributors, big or small.
Table: Previous Whonix ™ Contributors [7]
Name
Contributions
smarm

TorBOX wiki editor.
English language fixes.
python leaktest script creation.
Contact: smarm [at] hushmail dot com.

Cypherpunks / Anonymous
Joshua

Previous forum moderator [archive] at the legacy sourceforge Whonix ™ forum.
Contributed a phone number so the Google+ and Youtube Whonix ™ accounts could be created.
Documentation feedback.
Tested Whonix ™ images.

scarp

Feedback on Whonix ™ source code and change commits.
Reviewed Whonix ™ build documentation.
Tested building Whonix ™ from source code.
Helped integrate TorChat into Whonix ™.
Reviewed matters concerning public relations.

Anonymous
CJ

Created the original TorBOX logo.

Cuan Knaggs
fortasse

whonix.org server administrator.

WhonixQubes

First Whonix ™ integration into Qubes.

IronSoldier
Ego [archive]

Forum user support and forum moderator.

entropy [archive]

Testing.
Forum user support and forum moderator.

troubadour [archive]

Tor Controller GUI and sdwdate-GUI contributor.
AppArmor profiles.
Whonix ™ Setup Wizard. [12]
Tor Controller GUI
Miscellaneous.

0brand [archive]

Testing, miscellaneous commits. [13]
Wiki editor and research.
Forum user support and forum moderator.

mig5
iry [archive]
Inga Bemman
Algernon
Project Statements
[
edit
]
The personal opinions of moderators or contributors to the Whonix ™ project do not represent the project as a whole.
Footnotes
[
edit
]
---
---
---
Search engines: YaCy | Qwant | ecosia | MetaGer | peekier | Whonix ™ Wiki
---
This is a wiki. Want to improve this page? Help is welcome and volunteer contributions are happily considered! Read, understand and agree to Conditions for Contributions to Whonix ™, then Edit! Edits are held for moderation. Policy of Whonix Website and Whonix Chat and Policy On Nonfreedom Software applies.
Copyright (C) 2012 - 2020 ENCRYPTED SUPPORT LP. Whonix ™ is a trademark. Whonix ™ is a licensee [archive] of the Open Invention Network [archive]. Unless otherwise noted, the content of this page is copyrighted and licensed under the same Freedom Software license as Whonix ™ itself. (Why?)
Whonix ™ is a derivative of and not affiliated with Debian [archive]. Debian is a registered trademark [archive] owned by Software in the Public Interest, Inc [archive].
Whonix ™ is produced independently from the Tor® [archive] anonymity software and carries no guarantee from The Tor Project [archive] about quality, suitability or anything else.
By using our website, you acknowledge that you have read, understood and agreed to our Privacy Policy, Cookie Policy, Terms of Service, and E-Sign Consent. Whonix ™ is provided by ENCRYPTED SUPPORT LP. See Imprint, Contact.