Credits and other Sources
From Whonix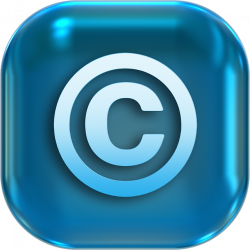 Current Contributors
[
edit
]
See Contributors.
Past Contributors
[
edit
]
See Contributors.
Credits, Inspiration, Alternatives, Sources
[
edit
]
Introduction
[
edit
]
The success of the Whonix ™ platform is the sum total of several factors:
The solid foundation at its heart - the Debian GNU/Linux distribution.
The software provided by several other projects (like Tor and Qubes) and the tireless efforts of their many developers and contributors. [1]
Lessons learned from:

Expert advice provided in various Internet forums and attendance at software development events.
Previous failures and successes in the Whonix ™ development cycle.
The failures and successes of similar anonymity projects (like Tails).

Inspiration drawn from other projects, leading to the implementation of new or improved anonymity / security features.
Direct contributions by the Whonix ™ community.
Credits
[
edit
]
Whonix ™ Development
[
edit
]
In alphabetical order, the following projects or sources have had the greatest influence on Whonix ™ development to date:
Anonymity and Security Development
[
edit
]
In alphabetical order, the following projects have significantly influenced developer thinking about anonymity networks and threat modelling:
Sources
[
edit
]
Over the lifetime of the Whonix ™ project, development has been informed by thousands of external resources. For the reader's interest, a very small sample of older sources is listed here. Numerous updated sources can be found in developer documentation footnotes.
Similar Projects
[
edit
]
There are a number of projects that share security and anonymity goals with Whonix ™. The reference list below captures a number of influential projects that have interesting proposals, security enhancements, desirable features and so on. [3] The intent is for any useful developments to be (potentially) ported to Whonix ™, as has occurred in the past.
Design Specifications
[
edit
]
Miscellaneous
[
edit
]
Networking and Firewalls
[
edit
]
Tor Bridges and Relays
[
edit
]
Transparent Proxies
[
edit
]
Whonix ™ History
[
edit
]
A brief history of the founding of Whonix ™ can be read here.
License
[
edit
]
Third Party Image Contributions
[
edit
]
The Whonix ™ website and documentation is enriched by a number of images and icons generously provided by third parties. Appreciation is expressed to those contributors who have placed their images in the public domain or specifically designed images for Whonix ™. [13]
Third Party Permissions
[
edit
]
Appreciation is expressed to JonDonym [archive] and Liberté Linux [archive] for permission to use material from their websites:
Website License
[
edit
]
See the page footer.
Whonix ™ License
[
edit
]
See the license file [archive] in Whonix ™ source code.
Footnotes
[
edit
]
---
---
---
Search engines: YaCy | Qwant | ecosia | MetaGer | peekier | Whonix ™ Wiki
---
This is a wiki. Want to improve this page? Help is welcome and volunteer contributions are happily considered! Read, understand and agree to Conditions for Contributions to Whonix ™, then Edit! Edits are held for moderation. Policy of Whonix Website and Whonix Chat and Policy On Nonfreedom Software applies.
Copyright (C) 2012 - 2021 ENCRYPTED SUPPORT LP. Whonix ™ is a trademark. Whonix ™ is a licensee [archive] of the Open Invention Network [archive]. Unless otherwise noted, the content of this page is copyrighted and licensed under the same Freedom Software license as Whonix ™ itself. (Why?)
The personal opinions of moderators or contributors to the Whonix ™ project do not represent the project as a whole.
Whonix ™ is a derivative of and not affiliated with Debian [archive]. Debian is a registered trademark [archive] owned by Software in the Public Interest, Inc [archive].
Whonix ™ is produced independently from the Tor® [archive] anonymity software and carries no guarantee from The Tor Project [archive] about quality, suitability or anything else.
By using our website, you acknowledge that you have read, understood and agreed to our Privacy Policy, Cookie Policy, Terms of Service, and E-Sign Consent. Whonix ™ is provided by ENCRYPTED SUPPORT LP. See Imprint, Contact.