Design
From Whonix
(Redirected from Dev)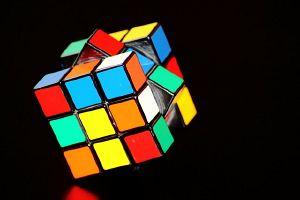 Technical Design
[
edit
]
Detailed Design
[
edit
]
Future Technical Design
[
edit
]
Kicksecure
[
edit
]
Kicksecure (not Whonix!).
General Developer Pages
[
edit
]
Website Developer Pages
[
edit
]
Download / Installation - Developer Pages
[
edit
]
Sponsors
[
edit
]
Other Related
[
edit
]
Just Listing
[
edit
]
Deprecated, for Inspiration, Looking for Contributors
[
edit
]
xbrlapi python3-gst-1.0 speech-dispatcher-espeak-ng sound-icons

---
---
---
Search engines: YaCy | Qwant | ecosia | MetaGer | peekier | Whonix ™ Wiki
---
This is a wiki. Want to improve this page? Help is welcome and volunteer contributions are happily considered! Read, understand and agree to Conditions for Contributions to Whonix ™, then Edit! Edits are held for moderation. Policy of Whonix Website and Whonix Chat and Policy On Nonfreedom Software applies.
Copyright (C) 2012 - 2020 ENCRYPTED SUPPORT LP. Whonix ™ is a trademark. Whonix ™ is a licensee [archive] of the Open Invention Network [archive]. Unless otherwise noted, the content of this page is copyrighted and licensed under the same Freedom Software license as Whonix ™ itself. (Why?)
Whonix ™ is a derivative of and not affiliated with Debian [archive]. Debian is a registered trademark [archive] owned by Software in the Public Interest, Inc [archive].
Whonix ™ is produced independently from the Tor® [archive] anonymity software and carries no guarantee from The Tor Project [archive] about quality, suitability or anything else.
By using our website, you acknowledge that you have read, understood and agreed to our Privacy Policy, Cookie Policy, Terms of Service, and E-Sign Consent. Whonix ™ is provided by ENCRYPTED SUPPORT LP. See Imprint, Contact.