Whonix ™ Windows Installer - Testers Only Version
Jump to navigation
Jump to search

Whonix ™ Windows Installer currently unavailable. Stay Tuned for news.

Warning: This is the testers-only version of the Whonix ™ Windows Installer for VirtualBox. For the stable version, go to Windows Quick Start.
Download
[
edit
]
Download the Whonix ™

Installer Testers-Only Version

. FREE
TODO: Download and signature link.
Install Whonix
[
edit
]
Launch Whonix ™ Installer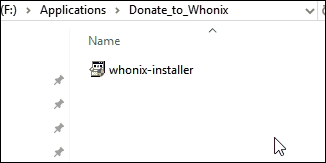 Start Installation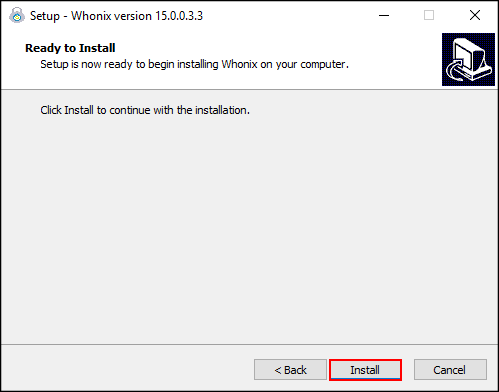 Accept License Agreement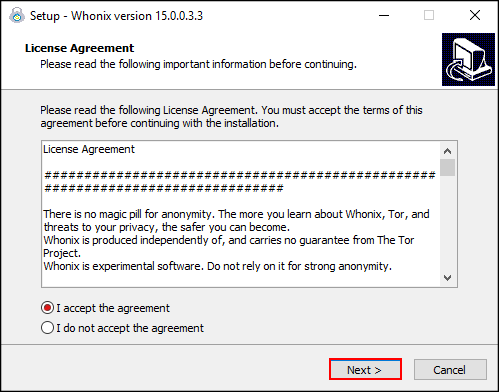 Wait for File Extraction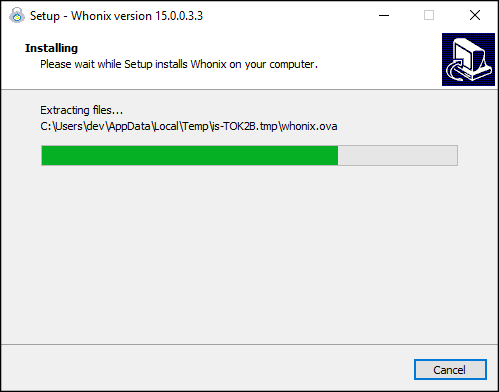 Finalized Installation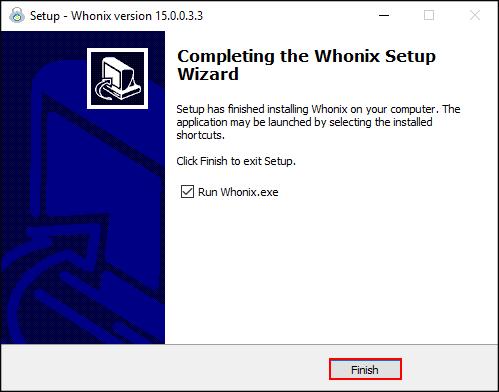 Done! Whonix ™ installation is complete!
Start Whonix
[
edit
]
"Double-click" Whonix desktop starter

"Click" Launch Whonix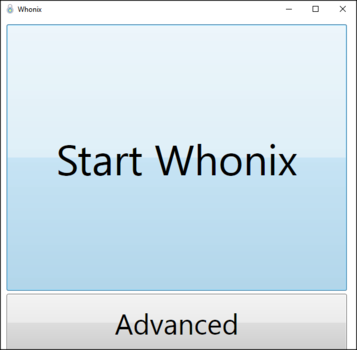 Running Whonix ™ Virtual Machine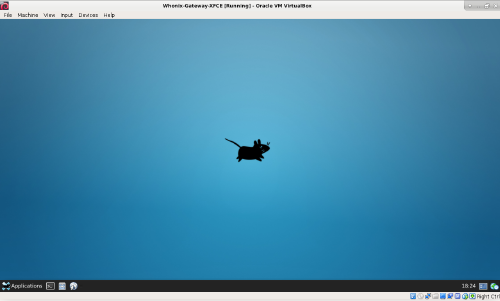 Shutdown Whonix
[
edit
]
"Click" Stop Whonix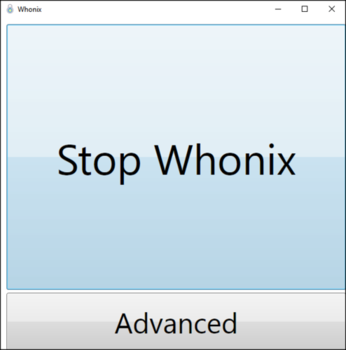 VirtualBox
[
edit
]
Guides and Documentation
[
edit
]
First time user?

Warning:
If you do not know what metadata or a man-in-the-middle attack is.
If you think nobody can eavesdrop on your communications because you are using Tor.
If you have no idea how Whonix ™ works.
Then read the Design and Goals, Whonix ™ and Tor Limitations and Tips on Remaining Anonymous pages to decide whether Whonix ™ is the right tool for you based on its limitations.
See Also
For additional VirtualBox guides and information, please press on expand on the right.