Recommended VirtualBox Version for use with Whonix ™
Jump to navigation
Jump to search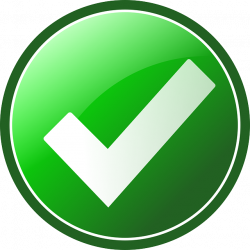 Recommended VirtualBox Version
[
edit
]
It is strongly advised to use the recommended VirtualBox version with Whonix ™, otherwise there can be issues. [1]

Recommended VirtualBox version.

Linux instructions and further install directions
Use the recommended VirtualBox version : latest (click for more information)
For Windows and Mac: Just download and install.
For Linux follow instructions below:

Recommendations for Linux users:
The recommended host Linux kernel version is the same version that Debian bullseye is using, see linux-image-amd64.
Linux users only: use the recommended Linux distribution as a host for Whonix ™ VirtualBox is Debian Linux version bullseye.
Hosts using a non-Debian OS:

Install VirtualBox as per the normal mechanism for your Linux distribution. Whonix ™ has has been tested with, expects VirtualBox version latest
For example VirtualBox version 5.2.18 has been reported to not be compatible.
Ubuntu hosts:

Ubuntu bionic (18.04LTS) APT repository ships only VirtualBox version 5.2.18 and Whonix ™ will probably not work.
You might want to release-upgrade to Ubuntu hirsute (21.04) and install the virtualbox package from the hirsute-updates backports repository which provides at time of writing VirtualBox version 6.1.26.
Debian hosts:

Notes:
These instructions are for host operating systems running Debian bullseye, which is recommended.
Other Debian releases might work, but this is untested.
To acquire the Recommended VirtualBox version tested with Whonix ™, package virtualbox should be installed from Debian fasttrack repository according to the following instructions. [2]
1. On the host.
Open a terminal.
2. Add Debian the fasttrack repository.
Update the package lists.
sudo apt update
Install the Debian fasttrack signing key.
sudo apt install fasttrack-archive-keyring
Add the Debian fasttrack repository.
echo 'deb https://fasttrack.debian.net/debian/ bullseye-fasttrack main contrib non-free' | sudo tee /etc/apt/sources.list.d/fasttrack.list
3. Update the package lists again. [3]
sudo apt update
4. Install VirtualBox and Linux kernel headers.
sudo apt install virtualbox linux-headers-$(dpkg --print-architecture)
5. Add your current user to group vboxusers. [4]
sudo adduser $(whoami) vboxusers
6. Done.
The procedure of installing the VirtualBox host software is complete.
Latest VirtualBox Version
[
edit
]
The latest version of VirtualBox can be seen on virtualbox.org/wiki/Downloads

, virtualbox.org/wiki/News

and VirtualBox announcements newsletter archive

.
Alternatively the version number can be seen on the VirtualBox Wikipedia page

, although there might be times when Wikipedia is outdated.
The user could also consider to subscribe to the VirtualBox announcements newsletter

.
See Also
[
edit
]
Footnotes
[
edit
]
Novice or intermediate users can generally ignore footnotes (like 1) unless experiencing difficulties or having questions. See also introduction chapter Whonix ™ Footnotes and References.