Undocumented, Untested or Unsupported Features
From Whonix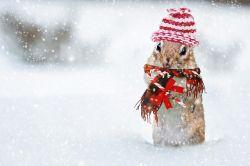 This wiki chapter refers to features that are presently either undocumented, untested or unsupported. Simply put, due to the wide-ranging nature of anonymous activities undertaken by the Whonix ™ community it is inevitable that certain features or requests will:
have undocumented, incomplete or outdated instructions or use cases
remain untested by either developers or the community
have complex installation and configuration requirements for full or partial functionality
not be implemented in the Whonix ™ source code
The Whonix ™ project is highly receptive to the efforts of community members who take the time to identify shortcomings and share their ideas, literary or coding skills to improve the platform, particularly in the domains of software contributions, testing, forum offerings or documentation additions/improvements.
Community members can help ensure the continued success of Whonix ™ through four primary means:
In summary, developers view the broader Whonix ™ community as an essential part of the strategy to realize a highly-secure and anonymous platform with a host of valuable features. By assisting with undocumented, untested or unsupported features/feature requests, individuals can help fulfill shared goals and the ultimate progression of the Whonix ™ development roadmap. All contributions, big or small, can lead to promising new security or privacy protections. This is true even if progress is only incremental or due for later implementation.
---
---
---
Search engines: YaCy | Qwant | ecosia | MetaGer | peekier | Whonix ™ Wiki
---
This is a wiki. Want to improve this page? Help is welcome and volunteer contributions are happily considered! Read, understand and agree to Conditions for Contributions to Whonix ™, then Edit! Edits are held for moderation. Policy of Whonix Website and Whonix Chat and Policy On Nonfreedom Software applies.
Copyright (C) 2012 - 2021 ENCRYPTED SUPPORT LP. Whonix ™ is a trademark. Whonix ™ is a licensee [archive] of the Open Invention Network [archive]. Unless otherwise noted, the content of this page is copyrighted and licensed under the same Freedom Software license as Whonix ™ itself. (Why?)
The personal opinions of moderators or contributors to the Whonix ™ project do not represent the project as a whole.
Whonix ™ is a derivative of and not affiliated with Debian [archive]. Debian is a registered trademark [archive] owned by Software in the Public Interest, Inc [archive].
Whonix ™ is produced independently from the Tor® [archive] anonymity software and carries no guarantee from The Tor Project [archive] about quality, suitability or anything else.
By using our website, you acknowledge that you have read, understood and agreed to our Privacy Policy, Cookie Policy, Terms of Service, and E-Sign Consent. Whonix ™ is provided by ENCRYPTED SUPPORT LP. See Imprint, Contact.