Whonix™ Project Activities: Innovation, Cooperation and Education
Jump to navigation
Jump to search
Things the Whonix project is working on; Innovate; Cooperate; Mentor; Educate; Maintenance; Research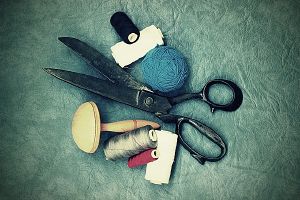 Whonix Project Activities
[
edit
]
Innovation
[
edit
]
Table: Whonix Innovation
Category
Description
Anonymity

Thinking hard about obscure attacks on anonymity such as clock correlation deanonymization attacks and developing countermeasures; see TimeSync.
Adding support for multiple anonymity networks to cater to different user bases.

Invent mechanisms for rapid Debian packaging

genmkfile - easy and turbo packaging of scripts and configuration files.
Demonstrating how to write hassle free man pages.

For example, the following methodology is used for all related Whonix packages.
Written in markdown.
Just three lines of packaging is required.

Holistic focus

Focusing on the anonymity and privacy field, without getting into unimportant details.
Understanding issues regular users are experiencing and creating a better user experience.

Develop concepts
Miscellaneous
Maintaining a general interest in security matters, scrutinizing solutions, and connecting people. [1]
Cooperation
[
edit
]
Table: Whonix Cooperation
Category
Description
Issue/bug reports
Reporting issues or bugs at other projects, such as:
The Tor Project

Successfully communicate issues in the Tor ecosystem and do so whenever we find something. Some suggestions have been implemented and others accepted.
Reporting any security/privacy/anonymity issues discovered, including some which could lead to deanonymization.

Please press on expand on the right for a list of references.

Other collaborative efforts/contributions
Developer community
Miscellaneous
Mentoring
[
edit
]
Education
[
edit
]
Whonix undertakes a broad range of educational activities, including:
Maintenance
[
edit
]
Whonix maintenance activities are wide in scope and include:
Following developments in anonymity, security and privacy and formulating solutions.
Maintaining various components.
Ongoing development:
Keeping the whonix.org server safe and up-to-date with various webapps (website, wiki, forums and issue tracker).
Testing new packages.
Calling for testers, then reviewing and processing feedback from testers.
Creating downloadable Whonix builds.
Keeping the community informed about recent developments at Whonix.
Porting to the next stable version of Debian. [5]
TODO expand
Research
[
edit
]
See Research.
Footnotes
[
edit
]