Whonix ™ on Unsupported Virtualization Platforms
From Whonix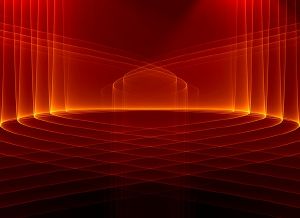 Introduction
[
edit
]
Whonix ™ is available for:
In an ideal world, Whonix ™ would support all Virtualization Platforms. Theoretically it could be done using libvirt [archive]. Practically libvirt is out of question. libvirt-users Does libvirt abstract each and any vm specific command? [archive] Libvirt does not (yet) abstract some commands Whonix ™ depends on.
Other Virtualization Platforms
[
edit
]
Introduction
[
edit
]
In theory, Whonix ™ could run inside any virtualizer, because its build scripts are very modular and extensible. In reality, Whonix ™ has no man power to test other virtualizers. As soon as contributors join the project and maintain support for other virtualizers, support for them can most likely be easily added.
Support Plan
[
edit
]
Whonix ™ would need a contributor to support the other virtualization platform.
Important:
Ideal:
Someone who creates, signs, uploads .ova images for the other virtualization platform (such as VMware, KVM, etc.).
Partially Finished Attempts
[
edit
]
See Also
[
edit
]
References
[
edit
]
---
---
---
Search engines: YaCy | Qwant | ecosia | MetaGer | peekier | Whonix ™ Wiki
---
Please consider a recurring donation!






This is a wiki. Want to improve this page? Help is welcome and volunteer contributions are happily considered! Read, understand and agree to Conditions for Contributions to Whonix ™, then Edit! Edits are held for moderation. Policy of Whonix Website and Whonix Chat and Policy On Nonfreedom Software applies.
Copyright (C) 2012 - 2021 ENCRYPTED SUPPORT LP. Whonix ™ is a trademark. Whonix ™ is a licensee [archive] of the Open Invention Network [archive]. Unless otherwise noted, the content of this page is copyrighted and licensed under the same Freedom Software license as Whonix ™ itself. (Why?)
The personal opinions of moderators or contributors to the Whonix ™ project do not represent the project as a whole.
Whonix ™ is a derivative of and not affiliated with Debian [archive]. Debian is a registered trademark [archive] owned by Software in the Public Interest, Inc [archive].
Whonix ™ is produced independently from the Tor® [archive] anonymity software and carries no guarantee from The Tor Project [archive] about quality, suitability or anything else.
By using our website, you acknowledge that you have read, understood and agreed to our Privacy Policy, Cookie Policy, Terms of Service, and E-Sign Consent. Whonix ™ is provided by ENCRYPTED SUPPORT LP. See Imprint, Contact.