Nested Virtualization
From Whonix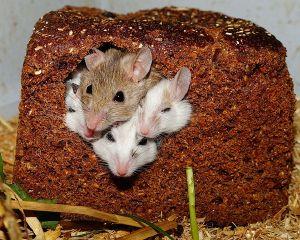 Introduction
[
edit
]
It is possible to run virtual machines (VMs) inside other VMs. That is called nested virtualization: [1]
Nested virtualization refers to virtualization that runs inside an already virtualized environment. In other words, it's the ability to run a hypervisor inside of a virtual machine (VM), which itself runs on a hypervisor.

With nested virtualization, you're effectively nesting a hypervisor within a hypervisor. The hypervisor running the main virtual machine is considered a level 0, or LO hypervisor, and the initial hypervisor running inside the virtual machine is referred to as a level 1 or L1 hypervisor. Further nested virtualization would result in a level 2 (L2) hypervisor inside the nested VM, then a level 3 (L3) hypervisor within that nested VM, and so forth.

Not all hypervisors and operating systems support nested virtualization.
Free Support Principle applies.
Security Considerations
[
edit
]
Nested virtualization isn't a by-product of developing a virtualizer. Just by developing a functional virtualizer there is not automatically offer the possibility to run nested virtualization of its own or third party virtualizers. For example while the virtualizer VirtualBox existed for years, the ability to run VirtualBox inside VirtualBox using Intel CPUs was only released in VirtualBox 6.1 in 2020. [2] This demonstrates that extra code is required for this functionality and extra code means more attack surface.
By mixing virtualizers, for example by running the virtualizer VirtualBox inside another virtualizer VMware the attack surface increases as both virtualizer code gets involved.
Running VirtualBox, KVM or Qubes inside Qubes is difficult and is not offically supported by the Qubes developers; this is unrelated to Whonix ™. To learn more about the current state of support, search the qubes-devel [archive] and qubes-users [archive] mailing lists for terms such as VirtualBox, KVM and/or nested virtualization.
See Nested KVM Virtualization.
VirtualBox inside VirtualBox
[
edit
]
On the host. (L0)
Power off the VM (L1) if running.
Change your host key: VirtualBox → Preferences → Input → Host Key. The "outside" (L0) and the "inside" (L1) Host Key must differ, otherwise you can not leave the "inside" (L1) VM anymore.
Enable nested virtualization. VirtualBox → click a VM → Settings → System → Processor → Enable 'Nested VT-x/AMD-V → OK (If that does not work, see footnote.) [3]
Assign less virtual CPUs. For example if your host has 4 physical CPU cores, reduce the VM to 3. [4] VirtualBox → click a VM → Settings → System → Processor → Reduce to 3 → OK
Increase virtual RAM. Virtual machine → Menu → Settings → Adjust Memory slider → Click: OK
Using I/O APIC can speed up the VM. VirtualBox → right-click on VM → Settings → System → check "Enable I/O APIC" → Click: OK [5] [6] [7]
Power on the VM (L1).
Inside the VM (L1).
Install VirtualBox.
Install virtualbox.
1. Update the package lists.
2. Upgrade the system.
sudo apt-get dist-upgrade
3. Install the virtualbox package.
Using apt-get command line parameter --no-install-recommends is in most cases optional.
sudo apt-get install --no-install-recommends virtualbox
The procedure of installing virtualbox is complete.
Now you should be able to use VirtualBox inside the VM (L1).
If your VM (L1) has 3 "physical" (actually virtual CPU cores) do not assign more than 2 virtual CPU cores to VM (L2). Start with 1 virtual CPU for the VM (L2). If that works well for you, feel free to experiment increasing. VirtualBox → click a VM → Settings → System → Processor → Increase to 2 → OK
Running Whonix ™ in a Nested Virtual Machine
[
edit
]
Only Whonix ™ 64-bit builds are available for download. See Dev/64bit for why. Some virtualizers have no or limited support running nested VMs that require 64-bit. This might be an issue when trying to run Whonix ™ in a nested virtual machine.
See Also
[
edit
]
Footnotes
[
edit
]
---
---
---
Search engines: YaCy | Qwant | ecosia | MetaGer | peekier | Whonix ™ Wiki
---
Love Whonix ™ and want to help spread the word? You can start by telling your friends or posting news about Whonix ™ on your website, blog or social media.
This is a wiki. Want to improve this page? Help is welcome and volunteer contributions are happily considered! Read, understand and agree to Conditions for Contributions to Whonix ™, then Edit! Edits are held for moderation. Policy of Whonix Website and Whonix Chat and Policy On Nonfreedom Software applies.
Copyright (C) 2012 - 2020 ENCRYPTED SUPPORT LP. Whonix ™ is a trademark. Whonix ™ is a licensee [archive] of the Open Invention Network [archive]. Unless otherwise noted, the content of this page is copyrighted and licensed under the same Freedom Software license as Whonix ™ itself. (Why?)
Whonix ™ is a derivative of and not affiliated with Debian [archive]. Debian is a registered trademark [archive] owned by Software in the Public Interest, Inc [archive].
Whonix ™ is produced independently from the Tor® [archive] anonymity software and carries no guarantee from The Tor Project [archive] about quality, suitability or anything else.
By using our website, you acknowledge that you have read, understood and agreed to our Privacy Policy, Cookie Policy, Terms of Service, and E-Sign Consent. Whonix ™ is provided by ENCRYPTED SUPPORT LP. See Imprint, Contact.