Keyboard Layout
From Whonix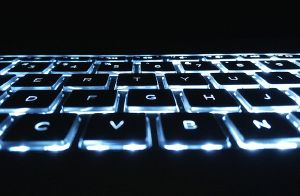 Non-Qubes-Whonix
[
edit
]
Desktop Environment
[
edit
]
Table: Desktop Keyboard Layout Change
Platform
Steps
Xfce

Applications → Settings → Keyboard → Layout → disable "use system defaults" → add your layout at the bottom → remove the old layout → close

KDE

Keyboard search: Start menu button → search → keyboard → layout → add yours and remove the default

System settings: KDE → Start menu button → Applications → Settings → System Settings → input devices → layout → add yours and remove the default → apply

Graphical Terminal Emulator
Temporary until reboot.

Note: To set the keyboard to your preferred language, run this command to list all possible layouts. [1]

localectl list-x11-keymap-layouts
Terminal
[
edit
]
To change the keyboard layout. [2]
sudo dpkg-reconfigure keyboard-configuration
Make the reconfigured keyboard-configuration change take effect.
Qubes-Whonix
[
edit
]
To correctly apply changes system-wide via dom0: [5]
System Tools → Keyboard → Layout
Alternatively, language localization input [archive] can be configured on a per VM basis.
If problems are encountered, see: My keyboard layout settings are not behaving correctly. What should I do? [archive] in the Qubes FAQ.
See Also
[
edit
]
Footnotes
[
edit
]
---
---
---
Search engines: YaCy | Qwant | ecosia | MetaGer | peekier | Whonix ™ Wiki
---
Support:



Priority Support | Investors | Professional Support
Whonix ™ | © ENCRYPTED SUPPORT LP |

Freedom Software /

Open Source (Why?)
The personal opinions of moderators or contributors to the Whonix ™ project do not represent the project as a whole.