About Advertisements on the Whonix ™ Website
From Whonix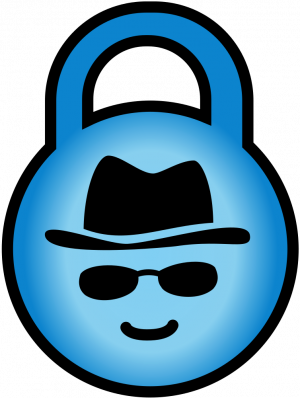 Readers may have noticed that each documentation chapter has several advertisements in the footer. To remove all doubt, advertisements do not:
result in monetary compensation for the Whonix ™ project;
influence the direction of Whonix ™ development; or
lead to changes in Whonix ™ software or website choices (apart from the advertisement itself).
The present list of advertisements includes:
Evolution Host: provides system administration advice for the whonix.org website.
Fosshost: fosshost.org is a non-profit organization that provides hosting services to the open source community. [1] Many projects benefit from their services including GNOME, KDE, Debian, and FSFE. Fosshost provides a stage server for Kicksecure. [2]
Search engines (YaCy | Qwant | ecosia | MetaGer | peekier): This is voluntary listing by Whonix ™ and no discussion has occurred with any of these services. Also see this forum post [archive].
The past list of advertisements includes:
Jobble: link exchange. It shows advertisements for Whonix ™ for related searches.
Any future changes will be documented on this page.
See Also
[
edit
]
Footnotes
[
edit
]
↑ Their website notes:

The project operates free hosting services for the open source community. The infrastructure is donated by our hosting sponsors and is managed by a group of highly talented volunteers.

↑ For the development of the kicksecure.com website. At the time of writing this is not yet public.
---
---
---
Search engines: YaCy | Qwant | ecosia | MetaGer | peekier | Whonix ™ Wiki
---
This is a wiki. Want to improve this page? Help is welcome and volunteer contributions are happily considered! Read, understand and agree to Conditions for Contributions to Whonix ™, then Edit! Edits are held for moderation. Policy of Whonix Website and Whonix Chat and Policy On Nonfreedom Software applies.
Copyright (C) software / wiki. Whonix ™ is Freedom Software / Open Source. (Why?) Whonix ™ is a trademark. Whonix ™ is a licensee of the Open Invention Network.
The personal opinions of moderators or contributors to the Whonix ™ project do not represent the project as a whole.
Whonix ™ is a derivative of and not affiliated with Debian. Debian is a registered trademark owned by Software in the Public Interest, Inc.
Whonix ™ is produced independently from the Tor ® anonymity software and carries no guarantee from The Tor Project about quality, suitability or anything else.
By using our website, you acknowledge that you have read, understood and agreed to our Privacy Policy, Cookie Policy, Terms of Service, and E-Sign Consent. Whonix ™ is provided by ENCRYPTED SUPPORT LP. See Imprint, Contact.