ExoneraTor
From Whonix
ExoneraTor is a website [archive] hosted by The Tor Project [archive] that indicates whether a given IP address was a Tor relay on a specified date. The homepage states:
The ExoneraTor service maintains a database of IP addresses that have been part of the Tor network. It answers the question whether there was a Tor relay running on a given IP address on a given date. ExoneraTor may store more than one IP address per relay if relays use a different IP address for exiting to the Internet than for registering in the Tor network, and it stores whether a relay permitted transit of Tor traffic to the open Internet at that time.
Figure: ExoneraTor: Tor Relay Check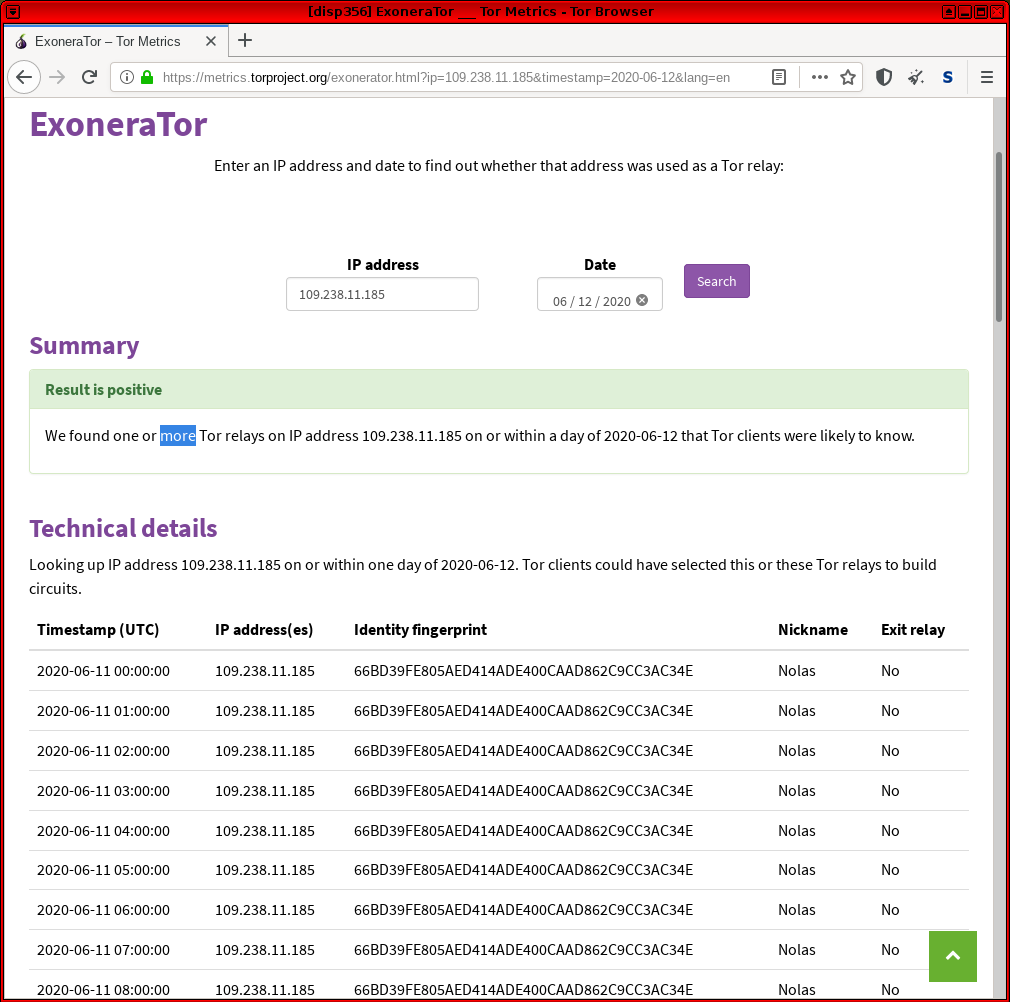 ---
---
---
Search engines: YaCy | Qwant | ecosia | MetaGer | peekier | Whonix ™ Wiki
---
Support:

Love Whonix ™ and want to help spread the word? You can start by telling your friends or posting news about Whonix ™ on your website, blog or social media.


Priority Support | Investors | Professional Support
Whonix ™ | © ENCRYPTED SUPPORT LP |

Freedom Software /

Open Source (Why?)
The personal opinions of moderators or contributors to the Whonix ™ project do not represent the project as a whole.