Creating a Whonix ™ Wiki PDF
From Whonix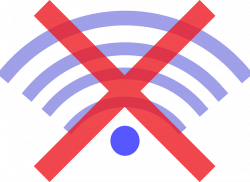 The instructions below to create a Whonix ™ Wiki PDF are currently non-functional.
The Whonix ™ Wiki has a PdfBook extension installed. [1] [2] [3] This enables users to create a non-polished collection of all Whonix ™ documentation.
To generate a PDF, follow this link:
https://www.whonix.org/w/index.php?title=Category:Documentation&action=pdfbook [archive]
At the time of writing, a 16.6MB file is created. The result is readable but needs some cleanup. Translated pages are included, but will sometimes present with broken, nonsensical characters. The links are absolute and not relative, meaning users are redirected to the online site instead of internal chapters in the file. To avoid this, use the search function instead.
Footnotes
[
edit
]
---
---
---
Search engines: YaCy | Qwant | ecosia | MetaGer | peekier | Whonix ™ Wiki
---
This is a wiki. Want to improve this page? Help is welcome and volunteer contributions are happily considered! Read, understand and agree to Conditions for Contributions to Whonix ™, then Edit! Edits are held for moderation. Policy of Whonix Website and Whonix Chat and Policy On Nonfreedom Software applies.
Copyright (C) 2012 - 2020 ENCRYPTED SUPPORT LP. Whonix ™ is a trademark. Whonix ™ is a licensee [archive] of the Open Invention Network [archive]. Unless otherwise noted, the content of this page is copyrighted and licensed under the same Freedom Software license as Whonix ™ itself. (Why?)
Whonix ™ is a derivative of and not affiliated with Debian [archive]. Debian is a registered trademark [archive] owned by Software in the Public Interest, Inc [archive].
Whonix ™ is produced independently from the Tor® [archive] anonymity software and carries no guarantee from The Tor Project [archive] about quality, suitability or anything else.
By using our website, you acknowledge that you have read, understood and agreed to our Privacy Policy, Cookie Policy, Terms of Service, and E-Sign Consent. Whonix ™ is provided by ENCRYPTED SUPPORT LP. See Imprint, Contact.