Phone Number Validation vs User Privacy
From Whonix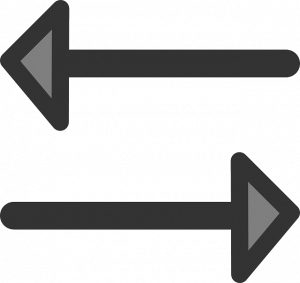 Some applications like Signal and Telegram require the user to provide a phone number for verification.
The mandatory linkage of the software application with a phone number makes it very likely adversaries can easily link any 'anonymous' use of such applications in Whonix ™ with a user's real identity, even if a secondary phone number is used as a limited workaround. At the time of writing user requests to enable registration with an email account as a possible alternative have been ignored or denied by some developers of such applications. For this reason alone, alternative options like Gajim, HexChat and Tox should be investigated instead; see Instant Messenger Chat for further information. Readers are of course free to ignore this advice.
In many cases (such as Signal and Telegram) the number can be different form the device's SIM card; it can be a landline or VOIP number, so long as the user can receive the verification code and possesses a separate device to set up the software.
Do not Use (Mobile) Phone Verification.
See Also
[
edit
]
---
---
---
Search engines: YaCy | Qwant | ecosia | MetaGer | peekier | Whonix ™ Wiki
---
Did you know that anyone can edit the Whonix ™ wiki to improve it?
This is a wiki. Want to improve this page? Help is welcome and volunteer contributions are happily considered! Read, understand and agree to Conditions for Contributions to Whonix ™, then Edit! Edits are held for moderation. Policy of Whonix Website and Whonix Chat and Policy On Nonfreedom Software applies.
Copyright (C) 2012 - 2021 ENCRYPTED SUPPORT LP. Whonix ™ is a trademark. Whonix ™ is a licensee [archive] of the Open Invention Network [archive]. Unless otherwise noted, the content of this page is copyrighted and licensed under the same Freedom Software license as Whonix ™ itself. (Why?)
The personal opinions of moderators or contributors to the Whonix ™ project do not represent the project as a whole.
Whonix ™ is a derivative of and not affiliated with Debian [archive]. Debian is a registered trademark [archive] owned by Software in the Public Interest, Inc [archive].
Whonix ™ is produced independently from the Tor® [archive] anonymity software and carries no guarantee from The Tor Project [archive] about quality, suitability or anything else.
By using our website, you acknowledge that you have read, understood and agreed to our Privacy Policy, Cookie Policy, Terms of Service, and E-Sign Consent. Whonix ™ is provided by ENCRYPTED SUPPORT LP. See Imprint, Contact.