Whonix ™ Telegram Chat
From Whonix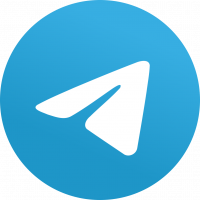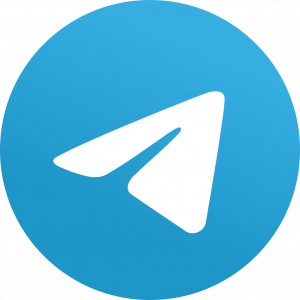 No Media Whonix ™ Chat
[
edit
]
everyone who can use telegram can join (both iPhone and Android)
posting links is forbidden
posting screenshots is unsupported
Whonix ™ Telegram Chat (everyone, limited) [archive]
Better Whonix ™ Chat
[
edit
]
iPhone users might not be able to join unfortunately.
"some countries" might not be able to join unfortunately.
Posting links allowed if relevant to Whonix.
Posting screenshots allowed.
Whonix ™ Telegram Chat (posting links and screenshots allowed) [archive]
The personal opinions of moderators or contributors to the Whonix project do not represent the project as a whole.
Reasons for Two Telegram Discussion Groups
[
edit
]
This is what happened. A spambot joined the "normal, main" Whonix chat [archive] and posted pornographic content (video). It was quickly deleted by an administrator. Telegram, @AbuseNotifications [archive] sent a private message to all channel administrators.
Our users reported some of the content posted in your group @Whonix_Chat as pornographic, and our moderators have confirmed this. For this reason, we had to restrict access to your group from iOS devices and from some countries. We'll be glad to lift the restrictions, if you remove pornographic content from your group and pledge to take reasonable care of moderation in future. Please notify us here as soon as the group is free from porn again. If all the offending content is already removed please send us the following command: /unblock_group1336747164@AbuseNotifications
This happened to other chat groups on telegram too. See: https://www.reddit.com/r/Telegram/comments/9ifp7s/group_blocked_because_of_pornographic_content/ [archive]
Telegram is probably adamant about this because apparently there is a strict ban on pornography required by Apple policy for iPhone's AppStore. Telegram doesn't want to be kicked out of iPhone's AppStore because then less users would use telegram.
Apple iPhone restricts freedom of its users and consists of mostly non-freedom software. Therefore Avoid Non-Freedom Software. See also this essay by the GNU project Apple's Operating Systems Are Malware [archive].
Telegram has a bad way to deal with spam.
Option would have been to disable all media in Whonix main telegram discussion channel but that would be dull because many users post screenshots.
Criticisms
[
edit
]
The telegram client is Freedom Software. Telegram server at time of writing is non-freedom software. [1]
To avoid unsubstantiated conclusions about Whonix ™ having a Telegram chat, see Criteria for Selection of Platforms.

Telegram requires phone number which can be bad for anonymity, see Phone Number Validation.
Alternatives
[
edit
]
Join better Whonix ™ Telegram Chat [archive] using:
try to use an android phone,
See Also
[
edit
]
Footnotes
[
edit
]
---
---
---
Search engines: YaCy | Qwant | ecosia | MetaGer | peekier | Whonix ™ Wiki
---
This is a wiki. Want to improve this page? Help is welcome and volunteer contributions are happily considered! Read, understand and agree to Conditions for Contributions to Whonix ™, then Edit! Edits are held for moderation. Policy of Whonix Website and Whonix Chat and Policy On Nonfreedom Software applies.
Copyright (C) 2012 - 2020 ENCRYPTED SUPPORT LP. Whonix ™ is a trademark. Whonix ™ is a licensee [archive] of the Open Invention Network [archive]. Unless otherwise noted, the content of this page is copyrighted and licensed under the same Freedom Software license as Whonix ™ itself. (Why?)
Whonix ™ is a derivative of and not affiliated with Debian [archive]. Debian is a registered trademark [archive] owned by Software in the Public Interest, Inc [archive].
Whonix ™ is produced independently from the Tor® [archive] anonymity software and carries no guarantee from The Tor Project [archive] about quality, suitability or anything else.
By using our website, you acknowledge that you have read, understood and agreed to our Privacy Policy, Cookie Policy, Terms of Service, and E-Sign Consent. Whonix ™ is provided by ENCRYPTED SUPPORT LP. See Imprint, Contact.