Release Upgrade Whonix 15 to Whonix 16
Jump to navigation
Jump to search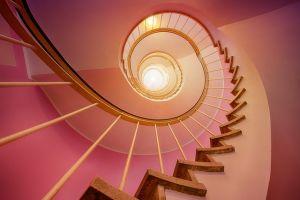 How to Release Upgrade from Whonix 15 to Whonix 16
Notices
[
edit
]
Table: Release Upgrade Whonix Notices
Notice
Description
Difficulty

Downloading a new Whonix-Gateway™ / Whonix-Workstation™ (Factory Reset) is easier than applying the Release Upgrade instructions on this page.
Debian release notes:

Release Upgrade vs Re-Installation

To use Whonix 16, users can either:

A) Release upgrade existing Whonix 15 images using the instructions on this page; OR
B) Factory Reset using the Whonix re-install method by downloading the new release, which is much simpler than upgrading:

Standard Updates
Automated Release Upgrade vs Manual Release Upgrade

Automated Release Upgrade is the newer method that has been implemented. It does not ask for user input and is therefore easier to use.
The former Manual Release Upgrade effectively did the same, but it offered more control over system customization. It is now deprecated. [1]

Configuration Files Resets
Since this is an automated release upgrade, user modified configuration files (if any) in folder /etc will be reset, overwritten with the Debian or Whonix package version. The user is free to restore the configuration after the release upgrade.
High Level Overview
[
edit
]
Backup all data - ideally have a copy of the VM(s) so it is possible to try again (if necessary). [2]
Perform the usual standard ("everyday") update instructions.
Consider running the optional sanity tests.
Release Upgrade Whonix-Workstation (whonix-ws-15).
Power off Whonix-Workstation (whonix-ws-15).
Release Upgrade Whonix-Gateway (whonix-gw-15).
Restart Whonix-Gateway (whonix-gw-15).
Restart Whonix-Workstation (whonix-ws-15).
Sanity Tests
[
edit
]
Release Upgrade
[
edit
]
Backup all data - ideally have a clone of the VM(s) so it is possible to try again (if necessary).
Perform the usual standard ("everyday") update instructions.
Consider running the optional sanity tests.
Run systemcheck.
View release-upgrade command version.

cat /usr/sbin/release-upgrade | grep version=

Check release-upgrade command version. Should be minimum 1.5, should show version="1.5".
Consider keeping the full release upgrade log output. It will be required for Support in case there are issues.
Perform the automated release upgrade using release-upgrade command.

sudo release-upgrade

Done. If everything went well, at the end it will show:

INFO: OK. (release-upgrade version: 1.5) Release upgrade success.

Reboot.
Optional, recommended: Re-install Meta Packages and Safely Run Autoremove
Footnotes
[
edit
]