Advanced Security Guide Introduction
From Whonix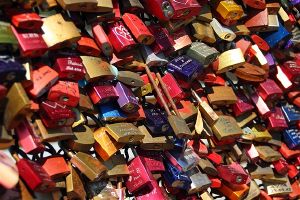 Whonix ™ comes with many security features [archive]. Whonix ™ is Kicksecure ™ Security Hardened by default and also provides extensive Documentation including a Security Hardening Checklist. The more you know, the safer you can be.
This page is targeted at advanced users who wish to improve the security of their systems to become even more secure.
Before reading or applying instructions in the Advanced Security Guide, first review the information found in the Computer Security Education and Basic Security Guide sections.
Important References
[
edit
]
It is recommended to learn more about the following topics:
Useful External Links
[
edit
]
Footnotes
[
edit
]
---
---
---
Search engines: YaCy | Qwant | ecosia | MetaGer | peekier | Whonix ™ Wiki
---

Join us in testing our new AppArmor profiles for improved security! ( forum discussion)
This is a wiki. Want to improve this page? Help is welcome and volunteer contributions are happily considered! Read, understand and agree to Conditions for Contributions to Whonix ™, then Edit! Edits are held for moderation. Policy of Whonix Website and Whonix Chat and Policy On Nonfreedom Software applies.
Copyright (C) 2012 - 2021 ENCRYPTED SUPPORT LP. Whonix ™ is a trademark. Whonix ™ is a licensee [archive] of the Open Invention Network [archive]. Unless otherwise noted, the content of this page is copyrighted and licensed under the same Freedom Software license as Whonix ™ itself. (Why?)
The personal opinions of moderators or contributors to the Whonix ™ project do not represent the project as a whole.
Whonix ™ is a derivative of and not affiliated with Debian [archive]. Debian is a registered trademark [archive] owned by Software in the Public Interest, Inc [archive].
Whonix ™ is produced independently from the Tor® [archive] anonymity software and carries no guarantee from The Tor Project [archive] about quality, suitability or anything else.
By using our website, you acknowledge that you have read, understood and agreed to our Privacy Policy, Cookie Policy, Terms of Service, and E-Sign Consent. Whonix ™ is provided by ENCRYPTED SUPPORT LP. See Imprint, Contact.