System Hardening Checklist
Jump to navigation
Jump to search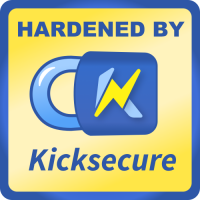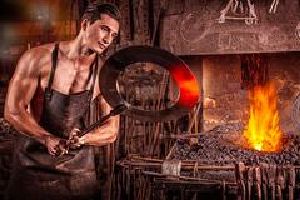 Whonix comes with many security features

. Whonix is Kicksecure™


Hardened by default and also provides extensive Documentation including this System Hardening Checklist. The more you know, the safer you can be.
This page is targeted at users who wish to improve the security of their systems for even greater protection.
Introduction
[
edit
]
It is possible to significantly harden the Whonix and/or host platform. This reduces the likelihood of a temporary or persistent compromise, while increasing the chances of successful, anonymous activity. Hardening is dependent upon a user's skill set, motivation and available hardware. The checklist below is intended to provide a quick overview of important issues, categorized by difficulty level - easy, moderate, difficult and expert.
Anonymous Blogging, Posting, Chat, Email and File Sharing
[
edit
]
Command Line Operations
[
edit
]
Do not run commands unless they are completely understood -- first refer to a suitable Whonix wiki resource if available.
If root privileges are required, run the command with sudo rather than logging in as root or using sudo su. [2]
Defeat login spoofing by using the Secure Access Key ("Sak"; SysRq + k) procedure.
Consider enabling SysRq "Security Keys" functionality as insurance against system malfunctions -- this assists in system recovery efforts and limits the potential harm of a malware compromise.
Disabling and Minimizing Hardware Risks
[
edit
]
Entropy
[
edit
]
To mitigate against inadequate entropy seeding by the Linux Random Number Generator (RNG), it is recommended to install daemons that inject more randomness into the pool.
Dedicated Computer
[
edit
]
For high security, it's best to use a dedicated, physically different computer only for the purpose of using Whonix and nothing else. For other use cases, use completely different hardware including a different screen.
This is to lower the impact of fingerprinting VMs in case they get ever compromised.

Use a Dedicated Host Operating System and Computer


Related: VM Fingerprinting
Forum discussion: https://forums.whonix.org/t/high-opsec-recommendation/17237

File Handling
[
edit
]
In File Manager, disable previews of files from untrusted sources. Change file preferences in the Template's File Manager so future App Qubes inherit this feature.
Files received or downloaded from untrusted sources (the internet, via email etc.) should not be opened in a trusted VM. Instead, open them in a Disposable: Right-click → Open In Disposable
Untrusted PDFs should be opened in a Disposable or converted into a trusted (sanitized) PDF to prevent exploitation of the PDF reader and potential infection of the VM.
File Folder Permissions
[
edit
]
Linux user account nobody has no special meaning.
Also linux user group nogroup has no special meaning either.
Therefore the user should avoid running programs under user nobody and/or group nogroup as well as avoid setting file or folder permissions to that user / group.
File Storage Location
[
edit
]
Mandatory Access Control
[
edit
]
Enable all available apparmor profiles in the Whonix-Workstation™ and Whonix-Gateway™ Templates.
Enable seccomp on Whonix-Gateway (sys-whonix ProxyVM).
Mobile Devices
[
edit
]
Passwords and Logins
[
edit
]
Screensavers
[
edit
]
Secure Downloads
[
edit
]
Download Internet files securely using scurl instead of wget from the command line.
When downloading with Tor Browser, prevent SSLstrip attacks by typing https:// links directly into the URL / address bar.
Prefer onion services file downloads, which provide greater security and anonymity than https.
Secure Qubes Operation
[
edit
]
Secure Software Installation
[
edit
]
Updates
[
edit
]
Operating System Updates: It is crucial to regularly check for operating system updates on the host operating system, and both the Whonix-Workstation and Whonix-Gateway.
Stay tuned: It is absolutely crucial to subscribe to and read the latest Whonix news category 'important-news' to stay in touch with ongoing developments. This way users benefit from notifications concerning important security advisories, potential upgrade issues and improved releases which address identified issues, like those affecting the updater or other core elements. Follow Whonix Developments.
Debian Security Announcements: Since Whonix is based on Debian, users should consider subscribing to the Debian security announcement mailing list to stay informed about the latest security advisories. See also chapter Debian Security Announcements.
Tor Browser Series and Settings
[
edit
]
Virtual Machines
[
edit
]
All Virtualizers
[
edit
]
VirtualBox
[
edit
]
Warrant Canary
[
edit
]
Moderate
[
edit
]
Create a USB Qube
[
edit
]
Host Operating System Distribution
[
edit
]
The Debian distribution is recommended by Whonix as providing a reasonable balance of security and usability.

Consider installing the Kicksecure™ Debian derivative, since it has considerable security hardening by default. [34]
Host Operating System Hardening
[
edit
]
All Platforms
[
edit
]
Non-Qubes-Whonix Only
[
edit
]
Harden the host Debian Linux OS.
Kernels / Kernel Modules
[
edit
]
Live-mode
[
edit
]
Memory Allocator
[
edit
]
Networking
[
edit
]
All Platforms
[
edit
]
Qubes-Whonix Only
[
edit
]
Sandboxing
[
edit
]
Spoof MAC Addresses
[
edit
]
Time Related
[
edit
]
Tor Settings
[
edit
]
Whonix VM Security
[
edit
]
Consider disabling the Control Port Filter Proxy to reduce the attack surface of both the Whonix-Gateway and Whonix-Workstation.
Consider hardening systemcheck.
Consider the periodic deletion and recreation of VMs that are used for sensitive operations.

If a compromise of Whonix-Gateway and/or Whonix-Workstation is suspected, follow the compromise recovery instructions.
Difficult
[
edit
]
Anti-Evil Maid
[
edit
]
Consider the Android Haven application for sensitive devices -- motion, sound, vibration and light sensors can monitor and protect physical areas. [62]
If a Trusted Platform Module (TPM) is available, enable it in BIOS/UEFI and configure the required services to protect against Evil Maid Attacks.

Qubes-Whonix: Utilize AEM protection to attest that only desired (trusted) components are loaded and executed during the system boot. [63]
Chaining Anonymizing Tunnels
[
edit
]
Disposables
[
edit
]
Run all instances of Tor Browser in a Disposable which is preferably uncustomized to resist fingerprinting. [64]
Configure each ServiceVM as a static Disposable to mitigate the threat from persistent malware accross VM reboots. [65]
Until fully ephemeral Disposables are available by default in a future Qubes release, advanced users can consider configuring them manually:
All Platforms
[
edit
]
Qubes-Whonix Only
[
edit
]
Use split-GPG for email to reduce the risk of key theft used for encryption / decryption and signing.
Create an App Qube that is exclusively used for email and change the VM's firewall settings to only allow network connections to the email server and nothing else ("Deny network access except...").
Only open untrusted email attachments in a Disposable to prevent possible infection.
Ethernet/FDDI Station Activity Monitor
[
edit
]
Flash the Router with Opensource Firmware
[
edit
]
Mix Personal Tor Traffic with Own Tor Bridge or Relay
[
edit
]
Multi-Factor User Authentication
[
edit
]
Set up two-factor authentication (2FA) to strengthen the security of online accounts, smartphones, web services, access to physical locations and other implementations.
Configure PAM USB as a module that only allows user authentication by inserting a token (a USB stick), in which a one-time password is stored.
For secure account logins, utilize a Nitrokey hardware authentication device which supports one-time passwords, public-key encryption, and the Universal 2nd Factor (U2F) and FIDO2 protcols.

Qubes: Check the YubiKey (will be not much different from Nitrokey) instructions to enhance the security of Qubes user authentication, mitigate the risk of password snooping, and to improve USB keyboard security.
Systemd Sandboxing
[
edit
]
Whitelisting Tor Traffic
[
edit
]
Disable Intel ME Functionality
[
edit
]
Disable SUID-enabled Binaries
[
edit
]
Opensource Firmware
[
edit
]
Coreboot is a possible BIOS/UEFI firmware alternative -- consider purchasing hardware that has it pre-installed (like Chromebooks), or research flashing procedures for the handful of refurbished motherboards that support it.

Exception: Several laptops meet Qubes' Certified Hardware requirements and are configured with Coreboot, Heads and a partially disabled Intel Management Engine.
Physical Isolation
[
edit
]
Footnotes
[
edit
]