Remote Administration
From Whonix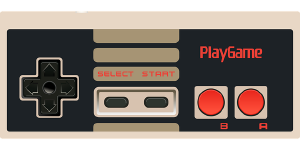 Documentation for this is incomplete. Contributions are happily considered!
Introduction
[
edit
]
Warning
[
edit
]
Remote administration of any system should be considered a potential anonymity hazard, since it is not under the user's physical protection and could be compromised. Although counter-intuitive, it is necessary to follow all relevant recommendations in the Surfing Posting Blogging chapter to stay safe:
At a minimum, check the connection is encrypted / authenticated, because Virtual Network Computing (VNC) [archive] by default is unencrypted / unauthenticated. Possible methods:
Perhaps by tunneling VNC through SSH;
Running VNC through a Tor Onion Service;
Using both SSH and an Onion Service, for stronger encryption and authentication; or
Onion Services Authentication.
It is suggested to utilize software that does not require the User Datagram Protocol (UDP), for the following reason.
The Tor software does not yet support UDP, [1] although Tor provides a DnsPort.
If UDP is urgently required in Whonix ™, a limited workaround is provided. For the most secure method, see Tunnel UDP over Tor.
Remmina
[
edit
]

It is possible to remotely administer any operating system with GNU/Linux by using the Remmina [archive] desktop client. Remmina supports multiple network protocols, including RDP, VNC, SPICE, NX, XDMCP, SSH and EXEC. For an overview of Remmina features, see here [archive].
Note there are two separate Debian packages:
remmina: the main GTK+ application.
remmina-plugins: a set of plugins to support various network protocols.
Install remmina.
1. Update the package lists.
2. Upgrade the system.
sudo apt-get dist-upgrade
3. Install the remmina package.
sudo apt-get install remmina
The procedure of installing remmina is complete.
If you are interested in using Remmina, please first search the forums for this topic: https://forums.whonix.org/search?q=remmina [archive]
See Also
[
edit
]
Help Wanted
[
edit
]
Please contribute by helping to create full working instructions in Whonix! See: add user documentation for Remote Administration, Keystroke Fingerprinting, Stylometry [archive].
---
---
Search engines: YaCy | Qwant | ecosia | MetaGer | peekier
---
This is a wiki. Want to improve this page? Help is welcome and volunteer contributions are happily considered! Read, understand and agree to Conditions for Contributions to Whonix ™, then Edit! Edits are held for moderation. Policy of Whonix Website and Whonix Chat applies.
Copyright (C) 2012 - 2020 ENCRYPTED SUPPORT LP. Whonix ™ is a trademark. Whonix ™ is a licensee [archive] of the Open Invention Network [archive]. Unless otherwise noted, the content of this page is copyrighted and licensed under the same Freedom Software license as Whonix ™ itself. (Why?)
Whonix ™ is a derivative of and not affiliated with Debian [archive]. Debian is a registered trademark [archive] owned by Software in the Public Interest, Inc [archive].
Whonix ™ is produced independently from the Tor® [archive] anonymity software and carries no guarantee from The Tor Project [archive] about quality, suitability or anything else.
By using our website, you acknowledge that you have read, understood and agreed to our Privacy Policy, Cookie Policy, Terms of Service, and E-Sign Consent. Whonix ™ is provided by ENCRYPTED SUPPORT LP. See Imprint, Contact.