Whonix-Gateway™ Traffic: Transparent Proxying
Jump to navigation
Jump to search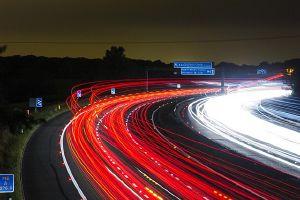 Getting Transparent Proxying working for traffic originating from Whonix-Gateway itself.
Introduction
[
edit
]
Whonix-Workstation™ has the transparent proxying feature enabled by default. (You could disable it if you wanted to.)
Whonix-Gateway has by default no transparent proxying feature.
The same in other words: Whonix-Gateway by default transparently proxies traffic originating from Whonix-Workstation, but does not transparently proxy traffic that is generated by Whonix-Gateway.
Instructions below document how you could enable it. There are no known use cases besides leak testing.
How-to: Enable Transparent Proxying for Whonix-Gateway own Traffic
[
edit
]
Advanced users only!
Usually recommended against and unnecessary!
Modify Whonix-Gateway™ User Firewall Settings.
Add the following content.
GATEWAY_TRANSPARENT_TCP=1 GATEWAY_TRANSPARENT_DNS=1
Save.
Reload Whonix-Gateway™ Firewall.
Open file /usr/local/etc/torrc.d/50_user.conf in a text editor

of your choice with sudoedit.
Add the following content.
TransPort 127.0.0.1:9041 DnsPort 127.0.0.1:54
Save.
Reload Tor.
Test if you wish.
UWT_DEV_PASSTHROUGH=1 curl --tlsv1.3 -H 'Host: check.torproject.org' -k https://116.202.120.181
See Also
[
edit
]
Footnotes
[
edit
]