Connecting to a Proxy before Tor
Jump to navigation
Jump to search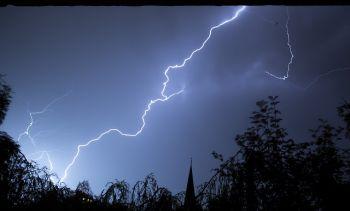 Instructions on how to connect to a proxy before Tor.
User → Proxy → Tor → Internet
Introduction
[
edit
]
Proxy Warning
[
edit
]
Proxy Configuration Prerequisites
[
edit
]
Location of the Running Proxy
[
edit
]
The location of the running proxy is variable and depends on the user's system. Refer to the following resources for examples:
A) Proxy software might run on a remote computer, which is easier to set up.
B) Proxy software (such as Lantern) create a proxy tunnel on the local computer.

Qubes-Whonix VM: Lantern and JonDonym examples.
Non-Qubes-Whonix VM: This is not yet fully documented, please contribute.

The proxy software must run either:

B1) Whonix-Gateway under the Linux user account tunnel; or
B2) on the host; or
B3) in another virtual machine.

All of this is undocumented.

how to autostart custom software after reboot (systemd etc.)
custom proxy software setup example.
The Proxy IP and Port
[
edit
]
If custom proxy software will be run on Whonix-Gateway, then this configuration is also called localhost. Usually the proxy IP address is 127.0.0.1.
Note: It is necessary to use the IP address instead of the hostname (proxy.example.com). If the proxy IP address is unknown, then in a terminal on the host operating system, run (Linux) nslookup proxy.example.com; replace proxy.example.com with the hostname of your actual proxy. Using the IP address instead of hostname might cause subtle fingerprinting issues -- see the footnote [3] for more information.
Type of Proxy in Use
[
edit
]
It is necessary to know the proxy type from the following list:
HTTPProxy
HTTPSProxy
Socks4Proxy
Socks5Proxy
Also check whether the proxy requires a username and/or password beforehand.
Configure Whonix-Gateway
[
edit
]
User → proxy → Tor → Internet
Tor natively supports proxy settings and only requires editing of the torrc file.
Option 1: Use

Anon Connection Wizard

[

edit

]
A proxy can be configured easily using Anon Connection Wizard.
Option 2: Manually Configure Proxy
[
edit
]
Footnotes
[
edit
]